Paddle down the scenic French River, one of Canada's original "highways".
Explore the fractured land and waterscape of the "delta"—the point where the French empties into Georgian Bay.  Play hide and seek among the hundreds of small islands and shoals.
The French offers many opportunities for adventure— from paddling whitewater, to viewing waterfalls and wildlife. The area is also renowned for its sport fishing.  Given the numerous channels of the delta, it's easy to find a quiet corner on this picturesque river.
MORE TO EXPLORE
This nastawgan or water trail has been paddled for thousands of years first by Indigenous people then by European explorers, missionaries, fur traders, and voyageurs. It is officially recognized as Canada's First Heritage River.
Take the time to explore historic village sites along the river, where logging camps or fishing stations once stood. The relics and artifacts reveal the story of those that travelled and worked this river in in the past.
---
Species at Risk in the Spotlight
Ontario's largest turtle, the common snapping turtle is at risk mainly due to road mortality. Roadless areas, like the French River delta, are an important refuge for this long-lived species.  And don't worry about swimming with snapping turtles—they are shy and will generally swim away to escape danger.
Learn more and please report your sightings.
---
Plan Your visit
Explore the amazing place with help from local businesses.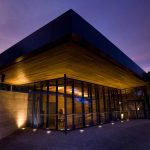 French River Provincial Park Visitor Centre
20526 Highway 69, ON
Private lodges are also available.